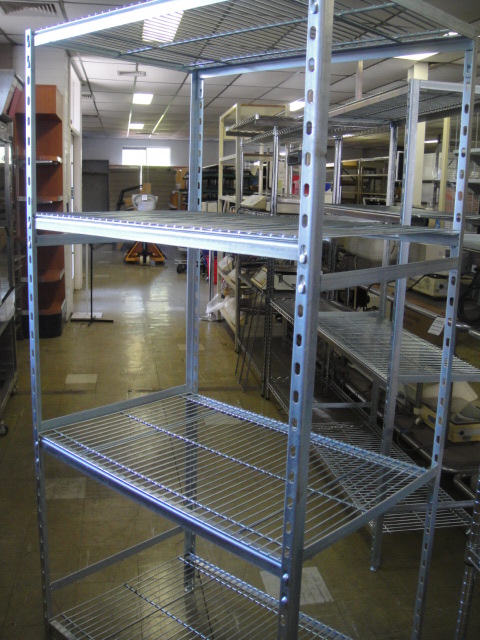 Refrigeration and Coolroom Shelving: Why Should You Choose the Best Rustproof Quality?
February 25th, 2018
When you are in the food-service business, how you set up and maintain your refrigeration and coolroom units is of utmost importance to ensure that the food stays fresh and safe for human consumption. Part of this involves these units containing the right type of shelving. One of the characteristics to look for in this kind of shelving is that it is rustproof. Below, are the benefits of this feature with refrigeration and coolroom shelving.

Shelving That Resists Rust Maintains an Attractive Appearance

Shelves that will not rust maintain their attractive appearance for a longer time than those at risk of rusting do in food storage or display situations. If customers have access to your coolroom or refrigeration areas, this is an important benefit. They may decide not to purchase food items from you when they see rust on your shelving.
Rustproof Shelves Are Durable

The technical name for rust is iron oxide. When a metal such as steel contains iron is exposed to moisture and oxygen for a long enough time, it will develop rust. When left alone, rust will weaken the metal and even may cause a break.
Shelving with a Rustproof Nature Is Sanitary for Storing or Displaying Food Items
Rustproof shelves provide a sanitary environment for food displays or storage. Rust is not only unsightly, but it may also contaminate food when it comes into contact with it. This may affect the flavour as well as the safeness of the food.
You Will Receive a Maximum Return on Your Investment with Rustproof Shelves
Since the shelves will not rust, they will last longer and bring you a maximum return on your investment. Shelving that rusts cannot always be salvaged by cleaning. You will need to replace it instead to restore your refrigeration and coolroom shelving back to its ideal condition. Over time, this can run into additional funds that your business may or may not be able to afford.
A Wide Assortment of This Type of Shelving Is Available
You have a wide assortment of rustproof shelving available for use in coolroom or refrigeration areas, such as:
• Coolroom wire racks that are powder-coated zinc
• Glass two-door fridges complete with rustproof shelves
• Open-front fridges in a variety of styles with shelves that resist rust
• Other offerings
To purchase new or used rustproof options for refrigeration and coolroom shelving, consult with our company, Affordable Shelving. We supply not only this type of shelving, but we also offer a wide selection of other shelving to cover various purposes.
Optimized by NetwizardSEO.com.au